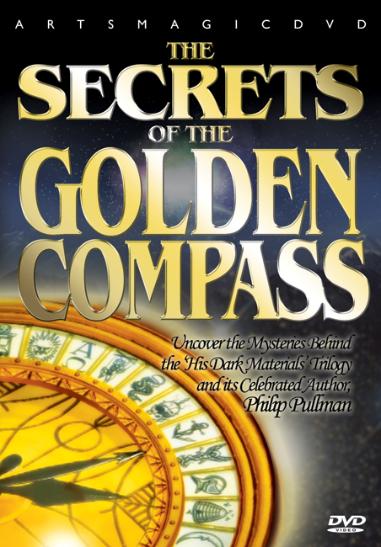 © Artsmagic Ltd 2012 - All Rights Reserved
THE SECRETS OF THE GOLDEN COMPASS
(2 DVD)
RUNTIME: 173 MINS
CAT: AWA142
UPC: 881482314294
RRP: $19.95


This is ArtsmagicDVD's extensive exploration into the extraordinary phenomenon of Philip Pullman's 'Golden Compass Trilogy'.
With Pullman himself guiding us on our journey through his other worlds, we are provided with an insider's view of this controversial epic.


INSIDE HIS DARK MATERIALS
Now Artsmagic has produced a celebratory tribute to Pullman and his books, scripted by the well-known critic Nicholas Tucker, author of 'The Rough Guide to Children's Books' as well as 'Darkness Visible; Inside the World of Philip Pullman'.
THE WORLD OF PHILIP PULLMAN
The World of Philip Pullman is constructed around an exclusive interview with the acclaimed author, and scripted by his friend and Pullman scholar Nick Tucker, one of Britain's best known critics of children's literature.